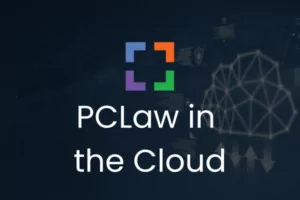 Let's talk about PCLaw in the Cloud.
In the era of digitization, cloud technology can revolutionize the way law firms operate, offering a multitude of benefits including cost savings, scalability, and increased productivity.
In the context of PCLaw, transitioning to the cloud can transform the software from a server-bound application into a more accessible, flexible, and efficient tool.
In this article, we will embark on an exploration of how law firms can effectively transition their PCLaw practice management software to the cloud.
We will break down the process, consider the benefits, and offer guidance on how this migration can significantly enhance operational flexibility and user convenience.
---
The objective of this article is to provide information and guidance on how to navigate this transition, leveraging the power of the cloud to elevate their law firm to new heights.
---
---
Dennis Dimka is the CEO and founder of Uptime Legal Systems, North America's leading provider of technology, cloud and marketing services to law firms. Under Dennis' leadership, Uptime Legal has grown organically and through acquisitions to become the nationally-recognized legal technology company it is today. Uptime Legal continues to innovate and disrupt the legal technology space, and has been named to the Inc. 5000 list of fastest-growing private for the past six consecutive years. Dennis was also an Ernst & Young Entrepreneur of the Year finalist.
All author posts